How to rent out commercial property?
Why renting out commercial property can be so difficult without the correct knowledge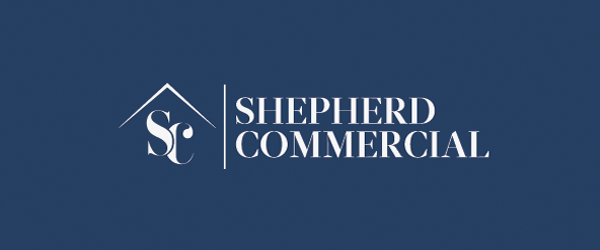 How to rent out commercial property? is an age old question asked by investors, businesses and individuals continuously. Commercial property is significantly different to residential with commercial assets being a whole different ball park. Our previous blog How To Buy Commercial Property? runs over these differences, yet today we're talking about how exactly we rent out commercial properties and what to think about before doing so.
Choosing a lease or a licence.
There are two main forms of agreement when it comes to occupying a commercial property.
A Lease or a Licence
What is a Lease?
A lease is the right to exclusively occupy and possess a property for a certain amount of time agreed upon. It is a contractual agreement between a landlord and tenant which is usually set for a number of years of which money is exchanged on a monthly, quarterly or annual basis in return.
What is a commercial licence?
A commercial license is permission for the licensee to occupy or perform something on the owners property with permission and no repercussions of trespass. They tend to be short term and offer no security of tenure. It does not confer property rights and cannot be bought or sold.
Now we've established the two main forms of a rental agreement. We must understand the components of renting out commercial property. For this we'll choose to opt for a lease rather than licence.
Components of a commercial property lease
To rent out a commercial property on a lease, there are key components that dictate the direction of the lease and terms the landlord wants.
Leases can range from short-term set ups to long term arrangements spanning over a decade. The landlord must clearly dictate when he plans for the lease to begin or end if they wish to rent out their commercial asset.
A commercial lease must specify the price of the lease on a time basis and what the price includes. Some landlords include heating and electric, some do not. Be clear on what is included in the rental price.
If the commercial property requires internal or external repairs, the commercial lease must specify who is liable to repair or pay for the repair of the damage.
Renewal terms must also be included in the lease and provide the tenant with a clear date or time period in which they can choose to negotiate a new lease with the landlord.
Shepherd Commercial are more than happy to discuss terms and guide clients through the leasing process.
Finding an agent to rent out the commercial property
If you've managed to work out what the terms of the lease you wish to impose for the incoming tenant. The next step is to source a tenancy. The majority of landlords opt to use a commercial agent. Even before you think about terms of leases or rental agreements, its probably best to instruct a commercial agent to advise yourself on the best direction to take with your property.
A commercial property agent will walk through how to rent out your commercial property and advise you on the best practices and solutions to keep your commercial asset efficient and sustainable.
After an agent is instructed
Once you've instructed a commercial agent such as Shepherd Commercial, you'll be kept in the loop with regards to interest levels, feedback on your property and potential tenancy candidates. Standard practice is to build up a file of potential interested parties and arrange a meet with a client to discuss the best option available. Soon after you've made a decision, heads of terms detailing the key points of the lease agreement are drafted and will bounce back and forth between your appointed solicitor and the tenants solicitor. From here, it tends to become a waiting game on solicitors until a date is locked in for the start of the tenancy.
This is an extremely simplified blog and by no means highlights every process within the tenancy sourcing process. However it does give a brief overview on how to rent out your commercial property on a surface level. Please do not hesitate to call us on 01564778890 to discuss in much further detail. Be sure to check out our future blogs.