How to buy commercial property?

How to buy commercial property?
Commercial property can be a minefield to enter for an inexperienced investor or business. Retail, office, industrial and investment commercial property are all categories that an investor may look to purchase in their pursuit of a commercial acquisition. So how to buy commercial property?
To begin to understand a commercial purchase, we need to understand and establish what a commercial property entails.
Put simply, commercial property is real estate used for business activities and reasons. Commercial property encompasses shops, offices, factories, warehouses and data centres. The identification of commercial real estate changes the way the property is taxed, financed and what jurisdiction or law applies to that property.
Comparing residential to commercial?
Residential property and commercial property differ in many ways. Residential property attracts individuals and families where as commercial estate achieves interest from companies and organisations conducting business activities. From an investment point of view, commercial property tends to attract higher rental yields on longer term leases at the expense of requiring more paperwork and significantly higher deposit to purchase. Often around 30% of the asking price. Commercial property investment also allows relationships to remain professional as many commercial tenancies are B2B. Adding to this, commercial property also benefits from triple net leases and contactable hours being business hours.
However, there is cons to commercial property investment.
Commercial property requires larger investments and higher financial risks. With an increased risk, landlords can incur higher losses than they would with residential property should their investment strategy not go to plan. Coupling this with the increased risk of damage occurring during business activities, commercial property can be risky without a solid investment strategy. As well as larger sums of investment required, commercial property is more susceptible to economic downturns as opposed to residential property. Economic downturns have diverse negative impacts on businesses and a sustained downturn can cause companies and businesses alike to fall into arrears. The knock on effect being landlords missing mortgage payments due to lack of rental income and losing their investment.
Some smaller cons of entering the commercial market are things such as more administration work and longer wait times. As we're specialists of the commercial sector we won't delve into residential negatives and positives.
Now that we've established what a commercial property is, we can start to discuss a strategy to enter the market. To enter the commercial property sector, an individual or business must know what they wish to achieve and the risk they are willing to take.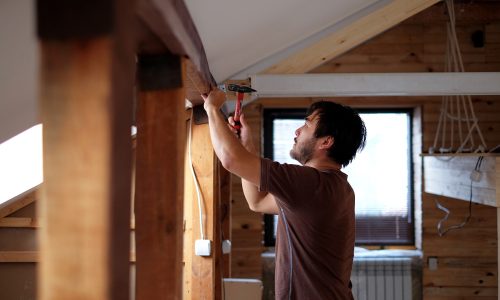 Picking a property sector is key when thinking 'how to buy a commercial property?'
Choose a property sector.
You need to choose a property type to invest in. Retail, industrial, office, hospitality and even multi-family assets are all sectors in which you can invest in.
Most major property platforms have filter tools to browse through categories of commercial properties. Browsing through commercial Rightmove or Zoopla, will help you gain insight into property prices, types of property and key terminology of the commercial sector. Simply reading through a few brochures of different properties can significantly help the understanding of a complete newbie to the commercial sector.
Research strategy.
There are hundreds of different strategies to take on when approaching a commercial asset. It is very important to find the strategy which works for you.
Your goals and interests can play important roles in your choice of strategy. Dependent on these you may:
Wholesaling – purchasing commercial property at a great price and selling the contract to another firm or investor.
 Fix and Flip – a signature strategy of purchasing a property to make repairs and upgrades and selling at a profit
Owner Occupying – purchasing a property of which you'll run your business from
Land Banking – acquiring land near development on the hope that they appreciate as the development approaches
Financing your commercial ideas
Once you've found you pathway strategy into the commercial sector, you're ready to look at finance options to fund your plans. Most commercial lenders require around 30% deposit for commercial properties. Dependent on whether its owner occupied or a commercial buy to let, you may seek funding from parties such as family, friends, angel investors, commercial lenders or even private equity firms if you've got the correct business plan. For the vast majority however, funding will come from a commercial property lender.
Skimming over how to acquire the finance (as we could write pages and pages), once you've secured funding to purchase the property you need to factor in many additional costs and problems which could arise at a later date. Check business rates, refurb costs, solicitor prices, use classes. Absolutely anything which could trip you up and cost you in the near future. Accounting for these factors and preparing for them, sufficiently improves your chances of the project staying in accordance with your strategy.
Concluding how to buy a commercial property?
Put simply, to buy a commercial property you need: funding, a business strategy, a niche sector and strong drive. Those 4 basic key factors are a solid foundation for any individual to enter the commercial sector at a basic level to begin their further knowledge of the commercial market and start their journey.
Once you selected which type of commercial market you wish to acquire, we showcase all of our properties across the Shepherd Commercial website. If you've already been in the sector and require any commercial property services, we're on hand to help. Navigate our site to find what suits your needs.