The Definitive Guide to Commercial Property Valuations
As leading consultants on commercial property, we've hand crafted a complete guide to commercial property valuations.
What is a commercial property valuation?
A commercial property valuation, sometimes called an appraisal or property valuation, is the process of placing a monetary figure or value on a commercial property.
The process differs in terms of complexity and numerous factors play a significant part in both the difficulty to valuate and the outcome of the valuation. Purpose also plays a huge role in why, how and if a property is required for valuation.
Who values commercial property?
Commercial property valuations tend to be carried out by chartered surveyors or competent individuals dependant on why a property needs valuing. Almost anyone can tell you what they think a retail shop or small set of offices is worth but a competent surveyor with experience and the necessary qualifications are trained to value properties with vast amount of factors involved and with excellent precision.
The more complex and versatile a commercial property is, the harder it is to value. For instance, a 200 square foot office in Birmingham is easier to value than a 60 acre mining and refinery plantation in rural Scotland.

How to value my commercial property?
Whilst, you may be able to summarise a rough figure for the freehold value of your commercial property, many lenders, banks and purchasers will require a chartered surveyor to professionally value an individuals property. The UK commercial property market is estimated to be around £780 billion pounds and with the sector ever growing, institutions and investors want accurate full valuation reports.
Here is 3 ways to value a commercial property:
The Sales Comparison Valuation
Essentially, an individual looks for similar transactions in the local area at similar sizes to their own commercial property. This basic approach can provide a rough figure per square foot and allow someone to enter the ball park of what their property is worth. This approach is a perspective of one factor and limited by the information available.
At Shepherd Commercial, we have our own database both in house and cloud based with constant streams of informational and analytical data supplying our team. Check out our Contact Us page for more information.
Land and Construction Cost Valuation
A form of valuation typically supplied to insurers who provide insurance policies on the property.
This valuation is simply combining the cost to purchase the land the property sits on with the cost to build that specific property from the ground up. It's a raw figure valuation and is pretty accurate to deliver a solid valuation on a premise. One downfall of a land and construction valuation is that it does not take into account the value of the income in which the property may generate.
Gross Rent and Years Purchase Valuation
This is again, a basic look at valuation and its best practice to get a professional and competent opinion on the valuation of your property before making any key financial decisions with the asset.
A chartered surveyor would usually combine multiple styles of valuation to form their final opinion.
This is again, a basic look at valuation and its best practice to get a professional and competent opinion on the valuation of your property before making any key financial decisions with the asset. Chartered surveyors will be regulated more often than not, by RICS (Royal Institute of Chartered Surveyors) and are upheld by strict codes of conduct, practices and regulatory measures to ensure quality of service.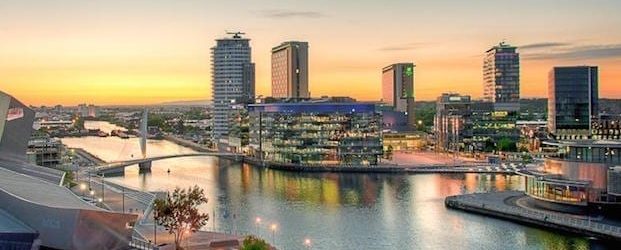 What factors are considered in commercial valuations?
Key factors considered in commercial property valuations are: Location, Income Potential, Property Size, Condition, Amenities and Economic Environment.
All of those factors will play part in a valuation report and form the foundations for the outcome figure in which the surveyor produces. Some factors such a demand and supply are less fundamental and knowledge of the market is required to take this into consideration.
What is the average cost for commercial property valuation?
On average, a desktop commercial property valuation ranges from £500 + VAT to well over £2000 + VAT dependant on the commercial property consultant carrying out the report.
The fees incurred and average cost for a commercial property valuation varies hugely with some consultants charging a flat fee and others charging on a percentage based model. It is always important to establish the fees of a consultancy firm before utilising their services
To conclude and summarise
At Shepherd, we strive to assist and guide our clients in all aspects of their commercial portfolio. To summarise this blog we'd like to invite you to head to our About Us section and learn more of how we can help you.